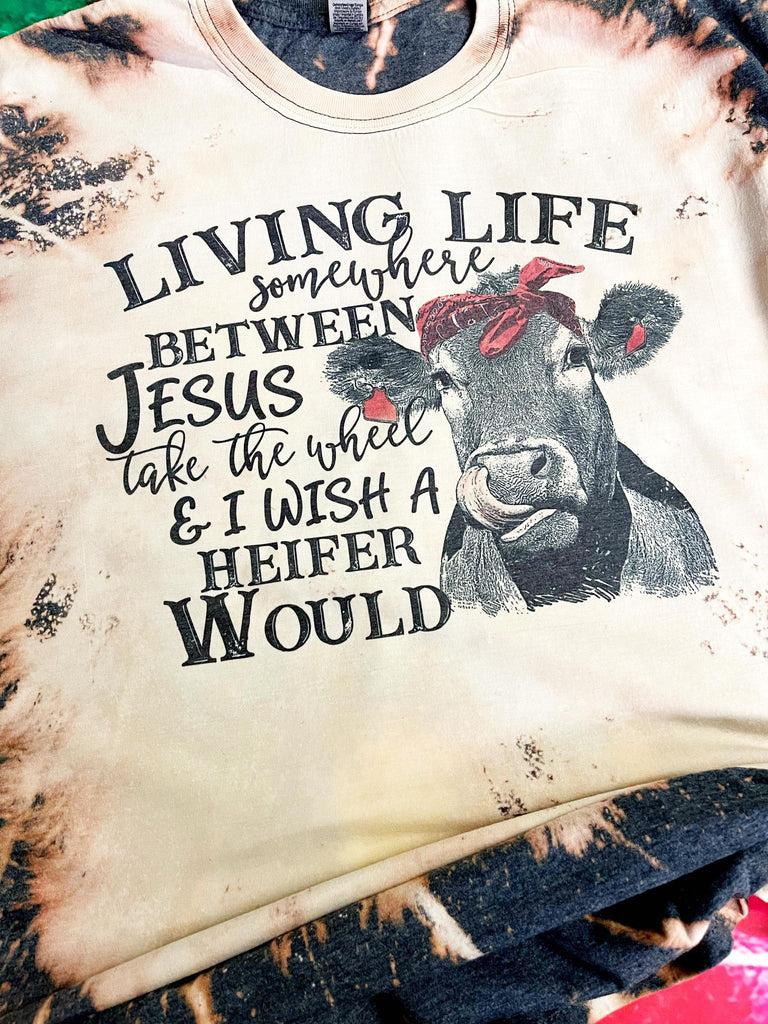 Living Life Somewhere Between Jesus Take the Wheel and I Wish a Heifer Would Bleach Dye Shirt
This super cute shirt is perfect!
Full Color Sublimation Print
Charcoal Unisex Bleach Out Shirt
High Quality
Much like all of us, each bleach out shirt is unique. We do our best to make each look as similar as possible to the original listing but they may not be quite identical. You'll still enjoy this awesome shirt!
---
---
More from this collection